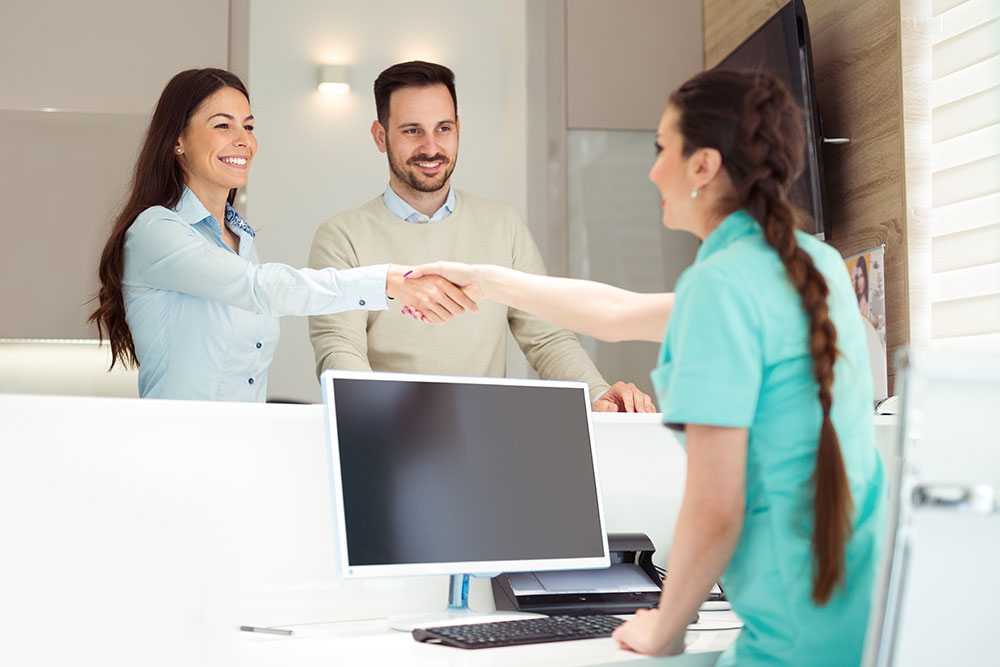 Hello, and welcome to Eastpoint Dental! Our team cares for the oral health of residents of the Blacklick, Ohio area, from children to adults. We are committed to providing exceptional dental care for your entire family, and we want to learn a bit more about you before your visit.
When you arrive for your appointment, we will give you plenty of time to ask any questions you might have. We will always address your concerns and do everything we can to keep you comfortable. Our top priority is to provide you with the exceptional dental care you deserve to prevent issues, restore smiles or replace missing teeth with the highest attention to detail.
What Happens at the First Visit?
When you arrive for your first visit, we take the time to talk about your dental health and your overall health as well. Our goal is to figure out if you have any pre-existing dental conditions. We also want to identify if you are at risk of developing any other health issues down the road.
Once we have a full picture of your dental history, we will perform a complete oral exam. We will examine your mouth, gums, and teeth. Even though we are checking for cavities, we are also looking for possible alignment concerns and possible periodontal issues. We are also interested in any lumps and bumps that could signify other concerns.
We will take digital X-rays to look underneath the surface because we don't want to miss anything. Our dentist will analyze your subcutaneous tissues, jaw, and roots. Once we are finished, we will talk about the results with you.
What Should I Bring?
There are several items you should bring to your first visit. We will ask you to fill out a form regarding your medical history, so if you need any documents to serve as a reminder, make sure you bring those. We will also ask you about prior surgical procedures you might have had. If you are taking any medications, we will ask about them, so you may want to bring the bottles with you.
What Are Your Financial Policies?
We do everything we can to make the cost of your dental care as affordable as possible. We believe that everyone deserves to have access to quality dental care. We accept the vast majority of dental insurance plans and all major credit card providers. We will also work with your insurance company individually to ensure we maximize your dental benefits.
We believe that you should be focused on the quality of your dental care, so we will fill out all the paperwork for your insurance company for you. If you have questions about what is covered and what is not, all you need to do is reach out to us.
Schedule Your Appointment With Eastpoint Dental Today
If you are ready to have a visit with the top dental team in town, reach out to us today! At Eastpoint Dental, the needs of our patients always come first, and we will take the same approach with you.
If you are ready to schedule your next appointment, contact us today at (614) 755-2275. We look forward to serving you.