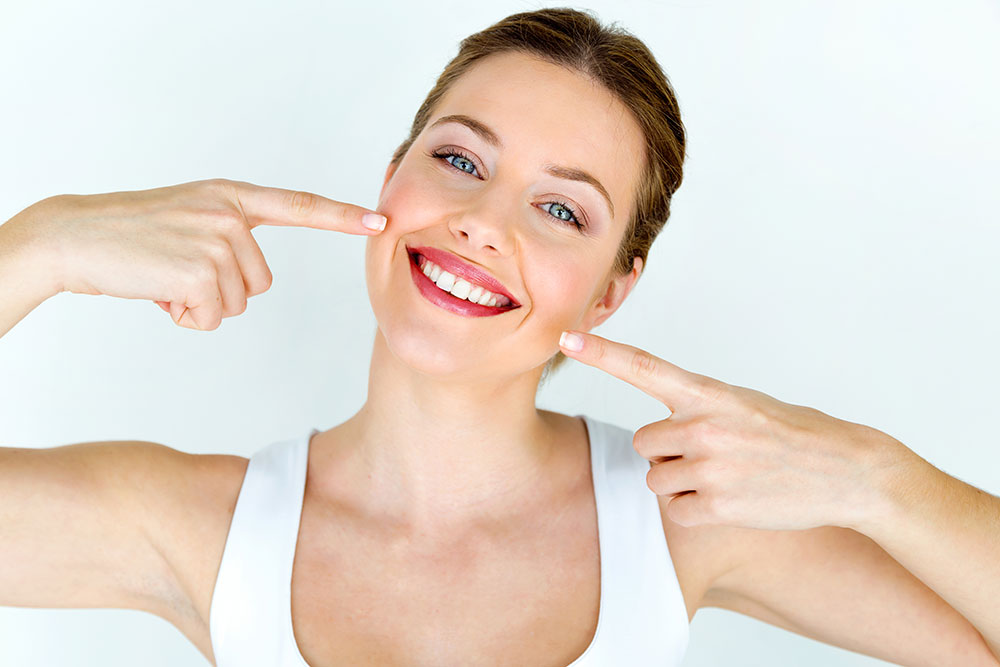 If you want the smile you have always dreamed of, we are here to help you. The team at Eastpoint Dental can work with you personally to customize your smile to meet your needs. We provide you with access to Smile Design, a comprehensive program we use to address all potential areas of your oral health. Then, we will make sure that we provide you with the smile you deserve.
Whiten Your Teeth
Of course, if you want to have the smile you deserve, you deserve to have white teeth. We have various treatment options that can help you remove stains and blemishes. We understand that a lot of people use over-the-counter products, but you will simply get better results if you work with our team.
We will show you a wide variety of shades, discuss different treatment options with you, and ensure all of your concerns are addressed. Then, we will help you restore the white, pearly appearance of your teeth.
Straighten Your Teeth
Next, we can help you straighten your teeth. Some people have teeth that overlap. You might also have gaps in your smile. If you have crooked teeth, we know that they can have a significant impact on your appearance.
We have several tools at our disposal that we can use to straighten your teeth. We will use our Smile Design program to address these issues, making sure that your smile looks beautiful when we are done.
We can also use this program to address chips and cracks. We have lots of non-invasive treatment options that we can use to help you rectify the situation. That way, you will have a nice, full smile once again.
The Benefits of Working With Eastpoint Dental
If you decide to work with our team, there are several significant benefits you will enjoy. They include:
We have an unparalleled level of experience and our field. We have seen smiles of all shapes and sizes, and we are confident that we can work with you.
We will do everything we can to keep you as comfortable as possible. That is why we have invested in modern technology that is significantly less invasive than its predecessors.
We have a strong track record of proven results. We have a litany of positive reviews and ratings that serve as a testament to the quality of the dental care we provide.
For all these reasons, trust Eastpoint Dental if you are looking for a way to remake your smile.
Call Us Today To Make an Appointment
We believe it is important for you to have a beautiful smile. It can play a significant role in your self-confidence and self-esteem. Our treatment team has a tremendous amount of experience working with people of all backgrounds, and we can use that experience to deliver the smile you are looking for.
If you would like to learn more about our Smile Design program, give us a call today to make an appointment at (614) 755-2275.