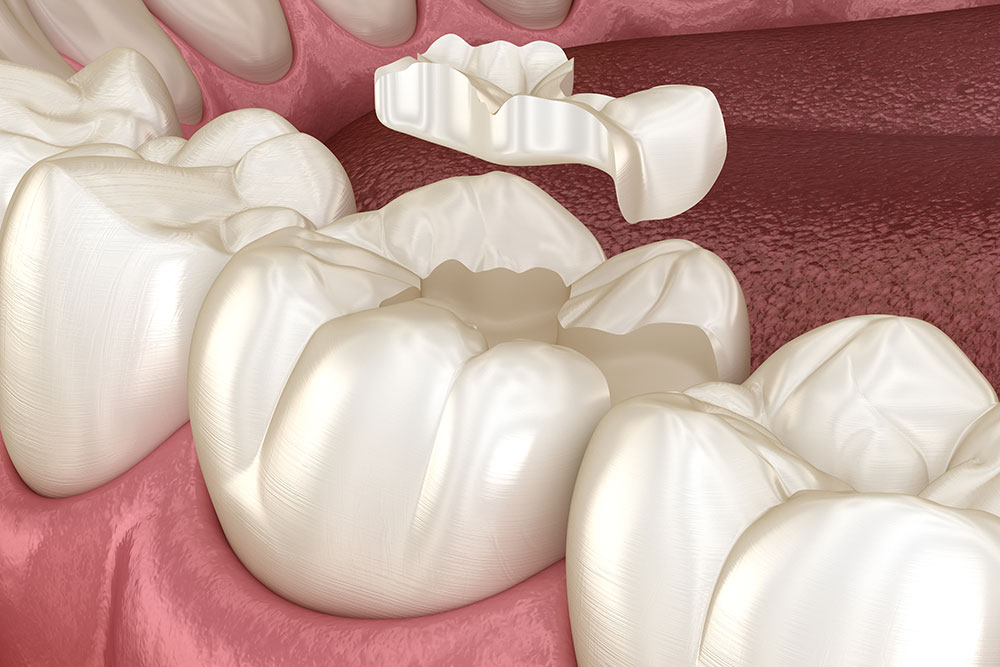 At Eastpoint Dental of Blacklick, OH, we strive to help our patients prevent oral health issues. However, sometimes restoration is necessary. We have numerous treatment options at our disposal to help you restore your smile.
We understand that there are situations where tooth decay can become extensive, and that is where inlays and onlays might be beneficial. We have worked with patients of all backgrounds, and we can help you customize inlay or onlay treatment options to meet your needs.
An Overview of Dental Inlays
If there are concerns related to small amounts of enamel that might have gone missing due to tooth decay, then you could benefit from dental inlays. Dental inlays are made from ceramic and porcelain to ensure they match the tooth's color. If you have fillings that stick out when you smile, we could replace them using dental inlays.
During the procedure, we will ensure the dental inlays are tightly bound to your tooth,
making sure that they stay strong. We can protect and preserve the architecture of your tooth, sealing the dental inlay into place.
An Overview of Dental Onlays
There are also situations where you might benefit from dental onlays. This is a dental treatment application that will extend from chewing surfaces to the cusp of the tooth, ensuring it is rooted firmly in place.
In the past, dental onlays would be made using gold, but today, they are made from ceramic or porcelain, just like dental inlays.
If we use dental onlays, we will use a firm bonding process to ensure they are as strong as possible. This is critical for minimizing the chances of dealing with complications down the road.
How the Procedure Works
At Eastpoint Dental, we always include our patients in the treatment decisions. If we decide to go with inlays and onlays, we will ensure the tooth is cleaned thoroughly. That is critical for minimizing the chances of having attachment issues in the future.
After cleaning, a composite mixture coats the tooth. Then, we will ensure the composite is even. We bind the composite to the tooth, protecting it from future damage. We will also assess the aesthetic look of the composite, ensuring it meets or exceeds your expectations.
Even though there is no discomfort during the procedure, we do have local anesthetic available if it would make you feel better.
Contact Eastpoint Dental for Inlays and Onlays
We understand the concern tooth decay or cavities can cause our patients. One of the treatment options we have at our disposal involves dental inlays and dental onlays.
If you would like to learn more about inlays and onlays, call today at (614) 755-2275. A team member will be happy to discuss how we can protect your teeth and preserve your smile.