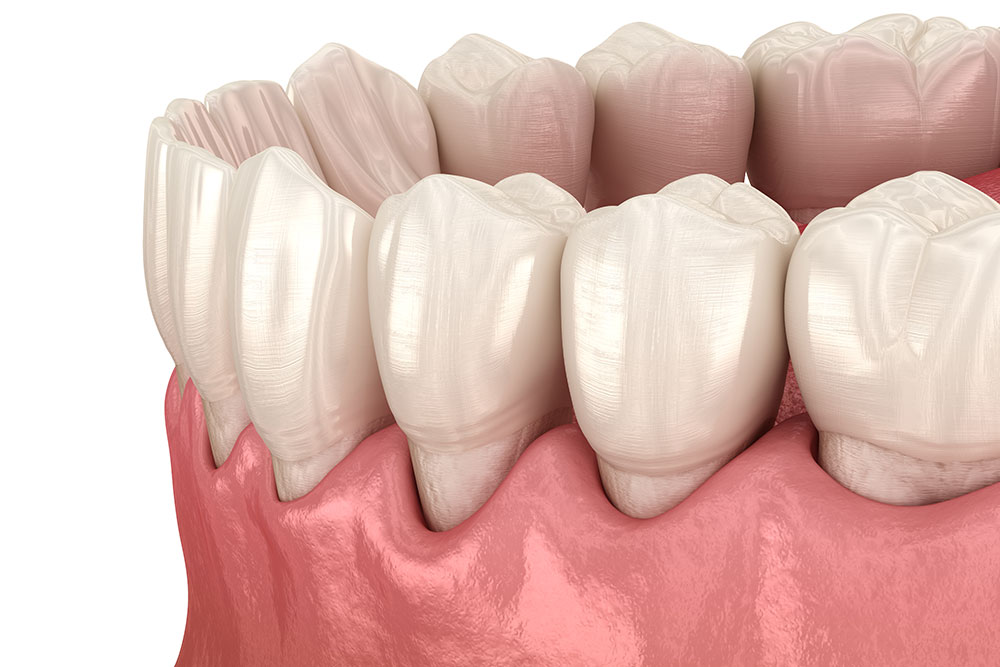 Periodontal disease is the technical name for gum disease. It can be a significant problem, and sometimes those with periodontal disease don't even know it. At Eastpoint Dental, it would be our pleasure to help you address this problem and restore your oral health.
It is very easy for people to overlook the health of their gum tissues, but gum disease can spread quickly if you do not take care of your mouth. Learn more about periodontal disease below, and give us a call today to make an appointment.
An Overview of Periodontal Disease
Periodontal disease develops if an infection develops in the gum tissue. Bacteria will start to collect along the edge of the gum line, and plaque and tartar can build up underneath the surface. When this happens, it can be very difficult for you to remove plaque and tartar using a toothbrush alone.
Eventually, bacteria will start to invade the gum line, causing your gums to separate from the surface of the teeth. This can make your teeth vulnerable to falling out due to gum recession. At Eastpoint Dental, we can help you avoid this issue.
The Signs of Gum Disease
It is important to address gum disease as quickly as possible. Several signs could indicate that you have developed periodontitis. Periodontitis is a very severe form of gingivitis and is much more difficult to treat. Some of the most common signs of periodontitis include:
You might notice that your gum tissue is starting to separate from the surface of your teeth.
You might be changing your bite pattern to make yourself more comfortable.
You could notice that your gums are bleeding easily when you brush and floss.
Your gums could be a bit swollen and tender.
You might develop bad breath.
It is critical for you to address these issues as quickly as possible. Our dental team will help you understand your options and restore the health of your gums.
The Treatment Options
The exact treatment plan will depend on the severity of the condition. If you have been diagnosed with gingivitis, we may recommend scaling. We have advanced tools to remove plaque and tartar from your gums. We will also need to get in between the teeth to ensure we remove all bacteria. It will take a while for your gums to heal, but eventually, you will recover.
If you have been diagnosed with periodontitis, you may have significant damage to the tooth structure and gums. In that situation, we might need to use scaling and root planing to remove the infection. Our dentists have the necessary training and experience to handle this issue as well.
Periodontal Disease Treatment in Blacklick, OH
If you are concerned about the health of your gum tissue, we can help. At Eastpoint Dental, we have a lot of experience treating gingivitis and periodontal disease. Give us a call today at (614) 755-2275 to make an appointment.