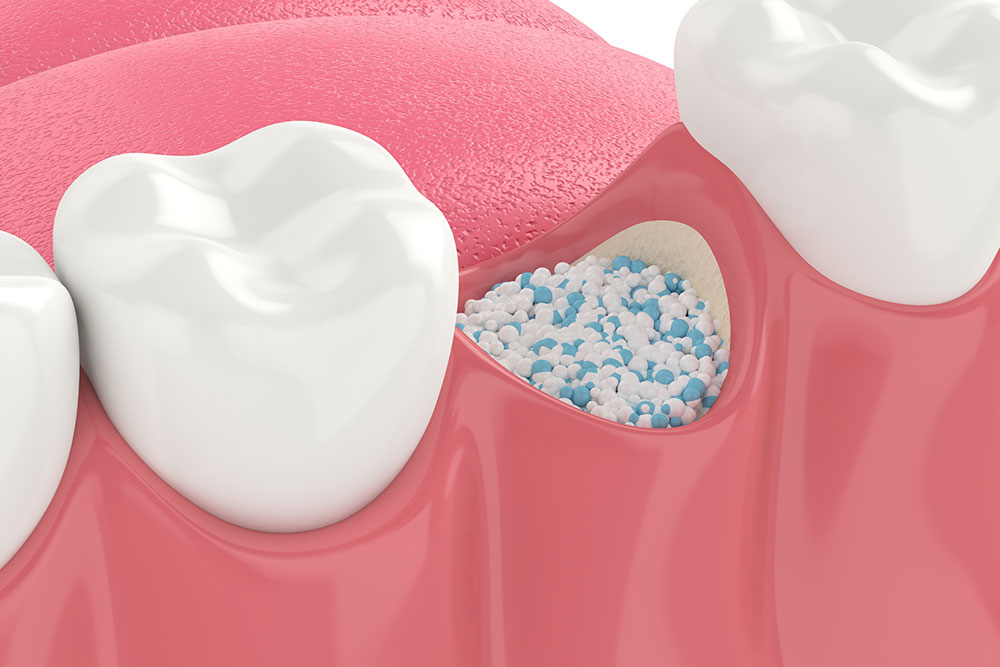 If you have recently undergone a tooth extraction, you could benefit from a ridge augmentation procedure. It is critically important to help you maintain the health of your jaw after a tooth has been removed.
At Eastpoint Dental, it would be our pleasure to help you protect your health with ridge augmentation. We can work with you personally to ensure optimal oral health. Learn more about this procedure below, and give us a call to make an appointment with our team.
What Is a Ridge Augmentation?
A ridge augmentation is a procedure that we perform regularly following a tooth extraction, but it can be helpful in other situations as well. The goal is to recreate the natural shape of the jaw to ensure that your teeth have the necessary support. It is particularly important if you plan on replacing a missing tooth with a dental implant down the road.
Following a tooth extraction, the jaw no longer has the stimulation from the root. As a result, the body could start to naturally resorb the calcium from that area of the jaw. It can significantly impact the strength of your jaw and your facial appearance. Therefore, we may use a ridge augmentation to prevent this from happening.
How Does the Procedure Work?
The idea behind a ridge augmentation is very straightforward. We will simply take some bone graft material and place it in the tooth socket. We try to do this as soon as possible because we do not want to schedule a second procedure later. If we already have you in the office, we can go ahead and perform the bone graft at that time.
After the bone graft has been placed, we will place some gum tissue on top of the socket, securing it in place using simple sutures. We will also review the quality of the work to make sure everything is in the best possible position to heal properly.
What Are the Benefits of a Ridge Augmentation?
There are several significant benefits of a ridge augmentation. The biggest benefit is preventing your jaw from degrading. The extra bone tissue ensures your jaw is strong, which will help you retain your facial architecture. It can do wonders for your self-confidence and self-esteem.
If there is a missing tooth, you may decide to replace it with an implant down the road. You need to have a strong jaw to support an implant. With a ridge augmentation, we increase the chances of that happening.
Skilled Dental Care in Blacklick, OH
Eastpoint Dental operates on the three pillars of Prevent, Restore and Replace. Part of restoring a smile may include a ridge augmentation. If you have had a tooth removed, or if your jaw is a bit thin, we can help you. Our dentist will work with you personally to ensure your jaw is healthy and stable. To learn more about this procedure, contact us today to make an appointment by calling (614) 755-2275.