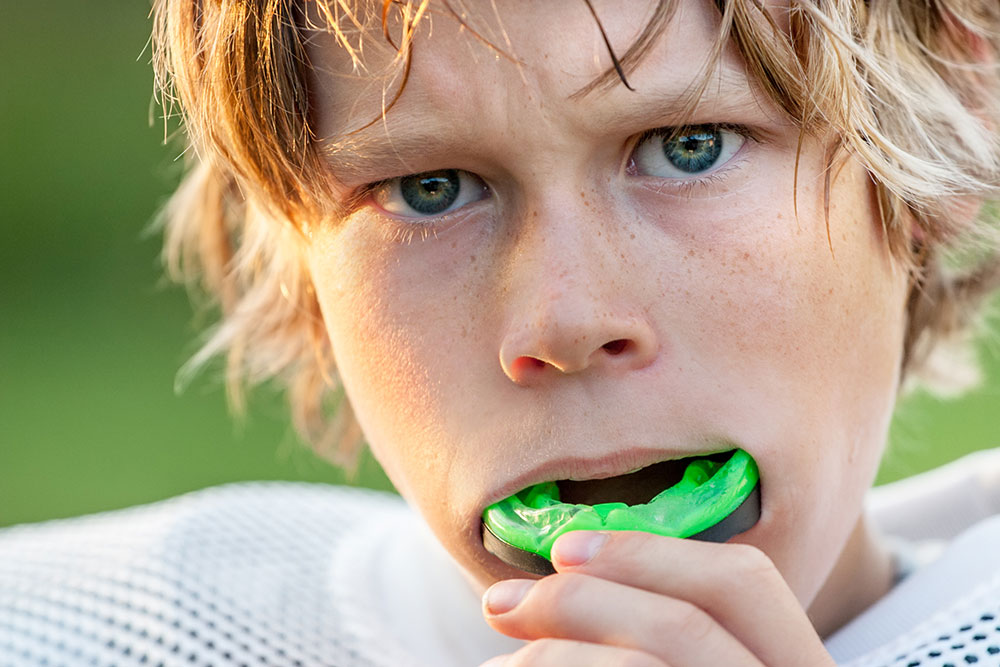 If you love playing sports, it is important for you to protect your mouth. Sports such as hockey, football, basketball, and soccer run the risk of oral trauma. Even a relatively light blow to the mouth can knock out one or more teeth. If you are looking for athletic mouthguards, we can help you.
At Eastpoint Dental in Blacklick, OH, we can work with you to create the perfect guard for your mouth or your child's mouth. Learn more about the process below, and contact us today to make an appointment.
How Is a Mouthguard Made?
If you decide to get an athletic mouthguard made by our team, there are several steps involved. They include:
First, we will conduct a detailed exam of your mouth to ensure we do not miss anything. We want to make sure that your mouth is healthy, that there are no other problems we need to address, and that you are ready for an athletic mouthguard.
Then, we will take a detailed impression of your mouth. There are some situations where we might take a traditional impression, but we also have technology that allows us to take a digital impression. Taking an impression is important because we must make sure that the mouthguard will fit perfectly.
After this, we will take the information from the impression and use it to create the perfect athletic mouthguard for your needs. We might have a few customizable options available for you as well.
Then, once the athletic mouthguard is done, we will place it in your mouth to ensure it fits perfectly. If any last-minute adjustments need to be made, we can handle them at that time. We want to make sure the guard is comfortable in your mouth.
Once we are finished, we will also explain exactly how to take care of the athletic mouthguard. That way, it lasts as long as possible.
Why Get a Mouthguard From Eastpoint Dental?
There are several reasons why you should work with our team if you are interested in getting an athletic mouthguard made. Some of the top reasons include:
We have the latest technology at our disposal, so we can provide you with the best mouthguard to meet your needs.
We can keep you as comfortable as possible during the process. You do not have to worry about choking or gagging while the impression is being made.
All of the mouthguards we make our incredibly durable. They can take a beating and still provide exceptional protection for your mouth.
For all of these reasons, you need to work with our team if you are interested in getting an athletic mouthguard made. We would be happy to help you protect your mouth.
Call Us Today for the Perfect Mouthguard
Ultimately, it is very important to protect your oral health. This includes brushing and flossing and wearing a mouthguard while playing contact sports. At Eastpoint Dental, we can use the latest technology to customize a mouthguard to meet your needs. We will work with you every step of the way, and we can help you protect your teeth from harm. Contact us today to make an appointment by calling (614) 755-2275.