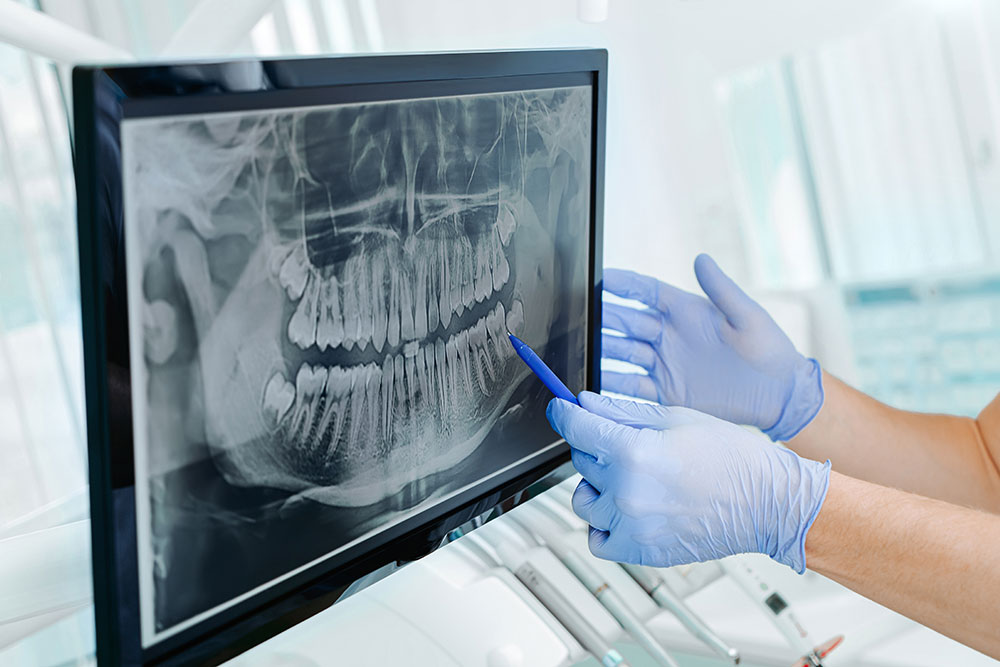 At Eastpoint Dental, our goal is to provide you with the best level of care possible, operating on the three pillars of Prevent, Restore, Replace. There are situations where you might need to have images taken of your mouth. We have invested in the latest equipment available, which is why we offer digital radiography.
Learn more about digital radiography below, and contact us to make an appointment.
Why Do Images Need To Be Taken?
There are several reasons why images might need to be taken of your teeth. Some of the top examples include:
We may need to take a look at tissues underneath the surface to check on the health of your roots.
We might need to take images to take a closer look at your wisdom teeth to see when they might be coming in.
We may have questions about the alignment of your teeth, and radiographic images can help us.
If we are concerned about the health and wellness of your jaw, we might need to take a digital radiograph to give us more information.
Even though images will probably not have to be taken at every visit, it is not unusual for us to take X-rays once per year, particularly in people who are still growing.
How Does Digital Radiography Work?
Digital radiography is very similar to a traditional X-ray. The image will be produced using differences in density. We will use sensitive plates to capture information during the exam, and we will transfer that information to a computer without having to use a physical cassette. That is the biggest difference between digital radiography and a traditional X-ray. Instead of relying on a physical cassette to transfer the image, we will use digital technology instead.
What Are The Top Benefits?
There are several significant advantages of using digital radiography. Some of the biggest advantages include:
Lower Radiation: With digital radiography, there is significantly less radiation. We are always looking for ways to improve patient safety, and digital radiography is an important part of that.
Less Space: We do not need to take up as much space with digital radiography. There is no dark room needed, and we don't need to have as much space for giant cabinets. This means we have more room to keep you comfortable, purchase other equipment, and care for more patients.
Faster Processing: With a traditional X-ray, it will take a while before the images are ready. With a digital machine, we can send the information directly to the computer, allowing us to give you the results you are looking for as quickly as possible.
Better Images: With access to an advanced computer, we can give you a clearer image. This makes it easier for us to decide the next step in the treatment process.
These are just a few of the many reasons why we have decided to go with digital radiography. Now, we can use this technology to help you improve your oral health.
Dental Services in Blacklick, OH
At Eastpoint Dental, our goal is to give you the best possible dental care. This could include taking images using digital radiography. It would be our pleasure to work with you personally to ensure you have the best oral health. If you would like to learn more about digital radiography, contact us today to make an appointment at (614) 755-2275.