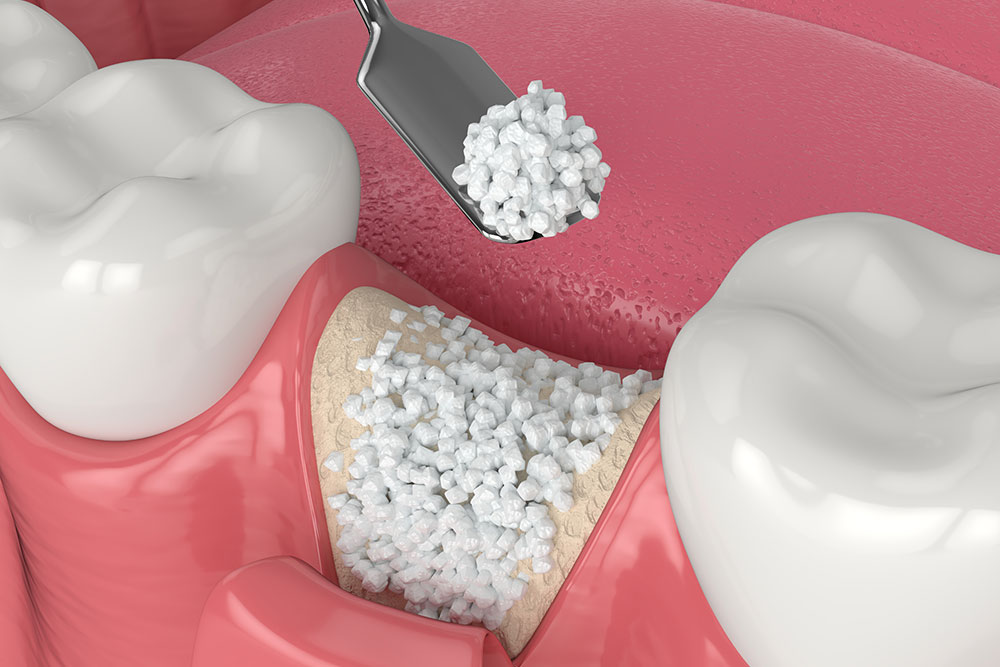 Eastpoint Dental is pleased to offer a variety of procedures available to help you protect your oral health, and one option is a bone graft. If your jaw is a bit weak, you could benefit from bone grafting.
Take a look at some of the details regarding this procedure below. If you have questions or concerns, reach out to us!
What Is a Dental Bone Graft?
We can use a dental bone graft to increase the volume and density of your jaw. There are some areas where bone loss may have occurred. A tooth extraction is the main reason you may have developed bone loss. If we remove a tooth from your jaw, it is no longer stimulating your jaw. Your body will sense this, and it will decide to remove the calcium from your jaw so it can use it elsewhere. Unfortunately, it can make your jaw a bit weak.
During a bone graft, we may take tissue from another area of your body, or we may purchase it from a tissue bank. Then, we can place it in your jaw, allowing it to remain strong and healthy.
How Does the Procedure Work?
The good news is that a bone graft is very straightforward. First, we will isolate the grafted material. Then, we will place it in the area of your jaw that could be a bit weak. We may do this immediately after the procedure to prevent you from having to return to the office multiple times. Essentially, your bone graft will act like a scaffold, allowing the rest of your bone tissue to grow and regenerate around the area.
Furthermore, we may be able to expedite the healing process by combining it with another treatment, such as PRP therapy. PRP therapy uses plasma from your own blood to encourage healing and tissue regeneration. Once we are finished, your jaw should be strong and healthy.
Who Needs It?
There are several examples of situations where we could use this procedure. Some of the most common examples include:
If you have a tooth extracted, you can benefit from this procedure.
If you would like a dental implant, you may need to strengthen your jaw, and this treatment could help you.
We may need to rebuild the jaw before getting dentures for you.
If you have suffered significant areas of bone loss due to periodontal disease, we can use a bone graft to assist you.
If you believe you might benefit from this procedure, we encourage you to discuss your treatment plan with our team.
Dental Bone Grafts in Blacklick, Ohio
A bone graft can help you protect the health of your jaw. At Eastpoint Dental, we would be pleased to help you take care of your oral health with this beneficial procedure. If you have questions about how the procedure works or would like to make an appointment with our office, call us today at (614) 755-2275!