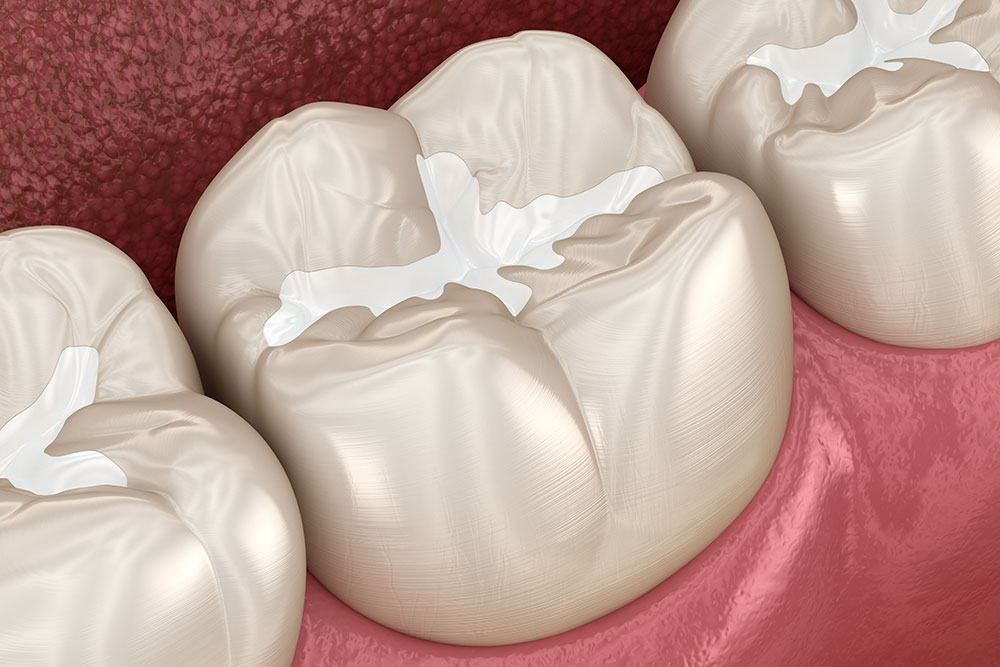 Eastpoint Dental understands it can be frustrating if you have been diagnosed with a cavity. We also know that it can be frustrating if an old filling has fallen out. That is why we use composite fillings. We believe it could be the best option to help you protect your oral health.
Multiple treatment options are available if you are looking for a way to reverse the results of oral tooth decay. Learn more about composite fillings below, and do not hesitate to contact us with any questions or concerns.
What Are Composite Fillings?
Composite fillings are a popular treatment option used to fill cavities. These fillings are also referred to as white fillings or bondings. Sometimes a tooth needs a filling either because of a new cavity or an old filling that has failed. Eastpoint Dental uses highly esthetic composite resin as our filling material of choice. We have moved away from traditional, mercury-containing amalgam (silver) fillings because composite fillings provide several advantages.
Why Use Composite Fillings?
There are several reasons why we decide to use composite fillings. They include:
Composite comes in a variety of shades and has the ability to blend into the tooth. Therefore, we can customize them to meet your needs.
Composite also has the property of bonding to the tooth on a microscopic level, meaning these fillings are far more durable.
This seal is more resistant to leakage and strengthens the entire tooth, making it less prone to fracturing.
If you would like to learn more about the advantages of using composite fillings, we encourage you to reach out to us today.
How Does the Treatment Process Work?
Several steps are involved if we need to use composite fillings to treat a cavity. First, we will look at the area to ensure we have a complete picture of any tooth decay that might be present. Then, we will thoroughly clean the area to remove any bacteria or decay that might be present. Once we are sure we have gotten it all, we will use composite fillings to fill the gap.
We want to make sure the composite material is as strong as possible. We may use a small light to cure the filling and lock it in place. We will also ensure you are as comfortable as possible during the procedure. Finally, we will give you a chance to review the results to make sure you are happy.
Quality Oral Health Care in Blacklick, OH
It is incredibly important for you to take care of your oral health. By brushing twice per day and flossing regularly, you can prevent the development of cavities. If you have a cavity, a composite filling could be an effective treatment option. Contact Eastpoint Dental today to make an appointment by calling (614) 755-2275. We are always available to assist you!.