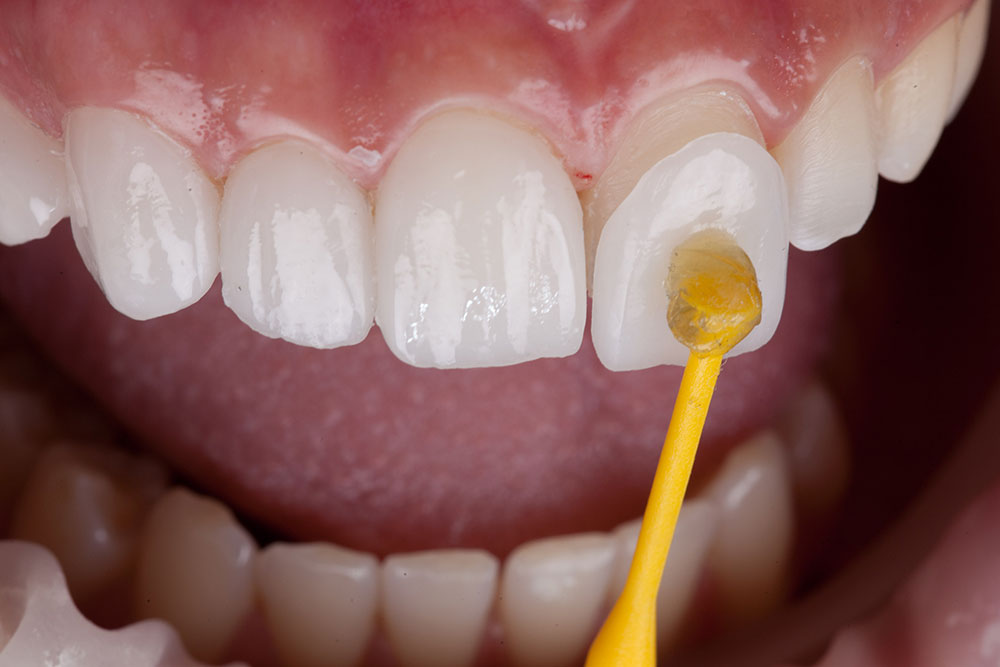 If you are looking for a way to improve your smile, we can help you. At Eastpoint Dental, we are proud to offer veneers. Porcelain veneers are a beautiful way to correct stained or crooked teeth or to close unwanted spaces between teeth. This very conservative treatment requires minimal to no drilling and can be completed in two visits.
By placing glass-like ceramic porcelain on the surface of the teeth, our dentists can provide patients with bright, straight, and natural-looking smiles. Learn more about this treatment option below, and contact us to make an appointment.
What Are Veneers?
Porcelain veneers are extremely thin. They stick to the surface of your teeth and can address minor issues and cosmetic defects. We have numerous veneers available, so we will ensure they match your natural tooth color. That way, they are virtually invisible to the naked eye. We can also use them to conceal minor issues without undergoing a long, drawn-out, or invasive procedure. For this reason, they are among the most popular cosmetic dentistry treatment options we have available.
What Is the Treatment Process Like?
We will talk with you about every treatment option available, helping you make the right decision for your needs. If we believe that porcelain veneers are a good option, we will start by taking pictures of your mouth. We want to ensure the veneers' color, size, and shape fit perfectly with the rest of your teeth.
We will send this information to our lab, who will create dental veneers that are perfect for your teeth. It may take a few days or a few weeks to get the veneers back, but we will keep you updated every step of the way.
As your veneers are being made, we will give you a temporary treatment option to protect the surface of your teeth. Then, we will schedule another visit when the permanent veneers are ready. We will place the veneers on your teeth, make sure they are bonded perfectly, and give you a chance to review the results.
Why Get Veneers?
There are several reasons you should go with veneers if you want to improve your smile. They include:
We can customize this treatment option to match the surrounding teeth.
They are more durable than a lot of other treatment options, including dental bonding.
We can use veneer to give you the smile you have always dreamed of, improving your self-confidence and self-esteem.
It is a very fast treatment option with a very short recovery time.
If you would like to learn more about how veneers can help you improve your smile, we are available to help you.
Quality Porcelain Veneers in Blacklick, OH
If you want to improve the appearance of your smile, porcelain veneers might be able to help you. Eastpoint Dental provides a wide variety of treatment options, and we can work with you to help you improve your smile with porcelain veneers. If you would like to learn more, contact us today to make an appointment at (614) 755-2275.