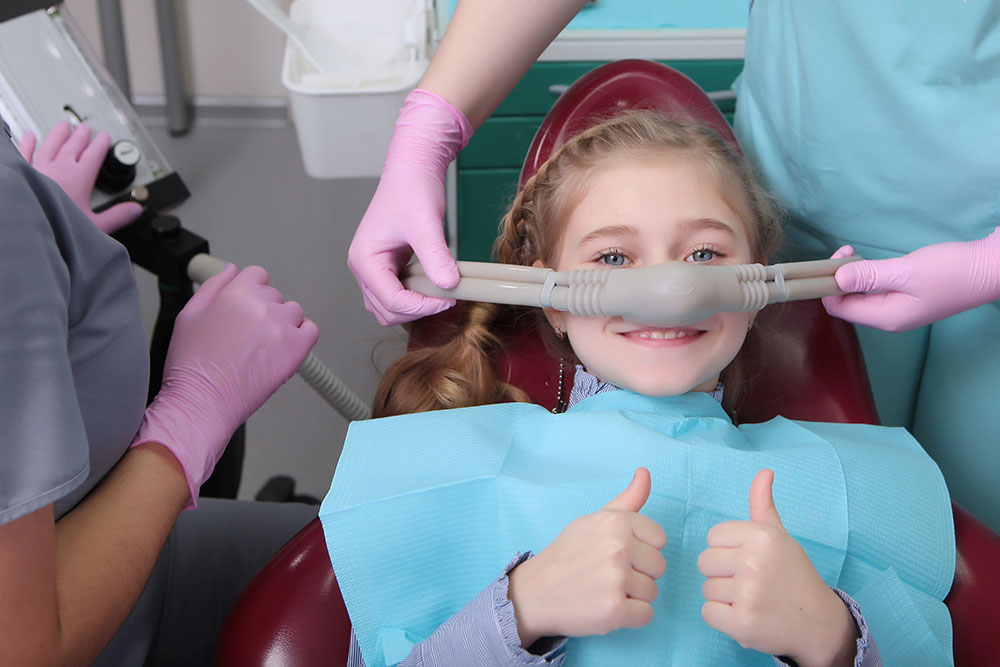 At Eastpoint Dental, we are committed to ensuring that all of our patients are as comfortable as possible. That is why we offer sedation dentistry for certain procedures. We will always go through the procedure with you before it begins and discuss sedation options.
Take a look at some of the ways we can keep you comfortable during your dental visits.
Oral Sedation With Triazolam
For certain patients, even a routine dental procedure or cleaning can cause extreme worry. At Eastpoint Dental, our dentists have been trained in sedation dentistry with oral medication.
This medicine is called Triazolam, and it is taken one hour before your visit. The drug has almost no side effects or interactions with other medications you may be taking. It lasts two to four hours, and while sedated, you can respond to verbal commands and are conscious.
Before we give you this medication, we will ask you about your allergies and a list of other medications you take to ensure Triazolam is safe for you.
The Benefits of Sedation Dentistry
Sedation allows you to comfortably undergo simple cleanings to extensive treatments. For those with severe anxiety, this may be the answer for you. One of the additional benefits is that this medicine has an amnesia quality which, for most patients, tends to prevent any memory of the visit. Other benefits include:
Enhances the effectiveness of anesthetic
Decreases gagging
Decreases joint and muscle soreness
Allows treatment to be provided in a shorter time
Decreases the total number of visits required
If you want to be as comfortable as possible during the procedure, then sedation dentistry could be for you. It would be our pleasure to talk about this treatment option before we get started.
Other Anesthetic and Sedation Options We Offer
We know oral sedation might not be enough in certain circumstances. For some procedures, general anesthesia might be more appropriate. If we believe this might be necessary, we will discuss it with you ahead of time. We will answer any questions and concerns we might have before we get started.
We understand that many people are concerned about the risks of general anesthesia, and we will go through all potential side effects and benefits before finalizing your treatment plan.
Contact Eastpoint Dental Today To Schedule an Appointment
Eastpoint Dental is dedicated to keeping you safe and comfortable during every procedure. If you would like to learn more about how we can help you, contact us today at (614) 755-2275.