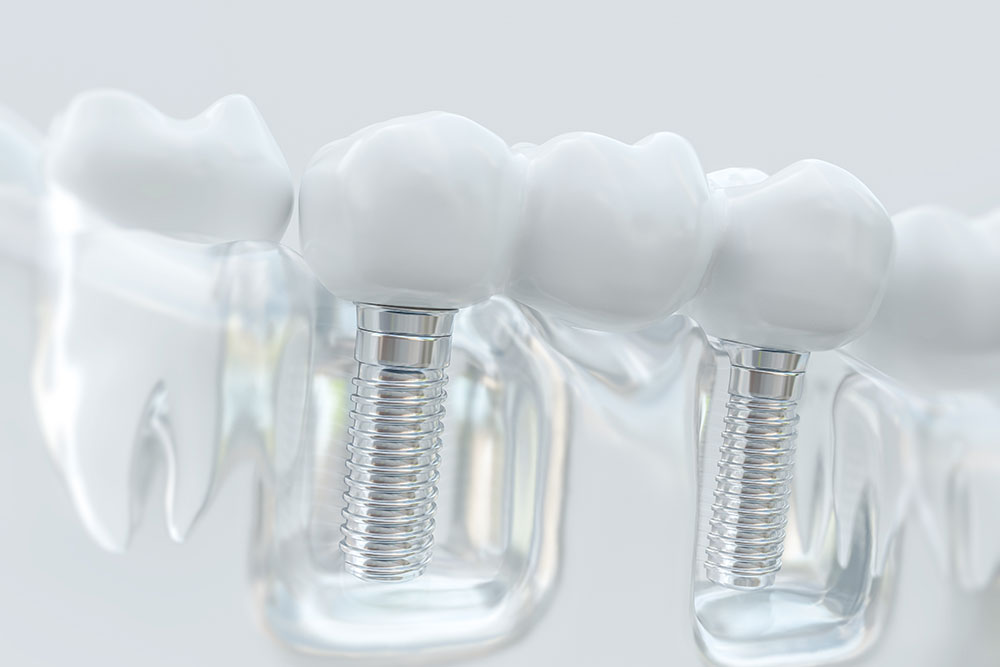 Are you missing one or more teeth? If so, you may have had a dental implants to act as a permanent replacement for a missing tooth. Though these implants are designed to last a long time, sometimes accidents or wear and tear take their toll.
At Eastpoint Dental, we would be happy to use implant restoration to repair damaged porcelain. We can improve the functionality of your bite, make sure you have a beautiful smile, and maximize your oral health.
What Are Dental Implants Made Out Of?
In general, dental implants have two separate parts that work together. First, there is a titanium screw that is placed in the jaw. The screw is designed to provide weight against the jaw to prevent the bone from resorbing. The screw takes the place of the missing root.
Then, a porcelain cap is screwed on top of the titanium screw. The porcelain cap will take the place of the enamel of the tooth. It has both a functional and aesthetic role.
Overall, a dental implant is designed to last for decades. As long as you take care of the implant, it could last for the rest of your life. We will also ensure the dental implant matches the appearance of the surrounding teeth.
Repairing Broken Porcelain
If your porcelain is damaged for any reason, we would be happy to help you. There are numerous reasons why porcelain might get damaged. Perhaps there is a traumatic accident that damages the implant. Maybe you are injured while playing sports. Regardless, we can help you restore your implant, ensuring it looks good as new once again.
We have some of the top equipment and dentists in the field, and we will work with you to fix the implant. We will also give you a chance to review the work to ensure you are happy with the results. Then, we will explain to you how to take care of your implants to prevent future accidents.
Taking Care of Dental Implants
You must take care of your dental implant as you would any other tooth. Fortunately, all you need to do is brush and floss the implant. Avoid foods and drinks that will stain your natural teeth because your dental implant will not stain like the rest of them. This means that if the rest of your teeth get stained, your dental implant will stick out.
Call Eastpoint Dental for Dental Implant Restoration in Blacklick
If you are looking for a way to restore an existing implant, we can help. At Eastpoint Dental, we have already worked the countless patients, and we can work with you as well. Contact us today to schedule an appointment at (614) 755-2275.