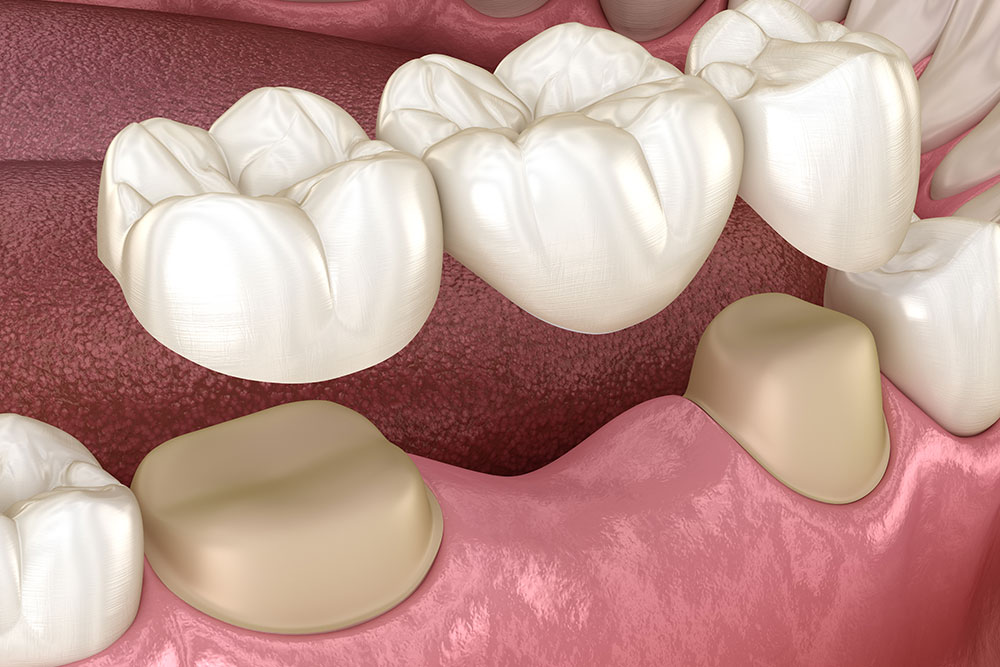 At Eastpoint Dental, we know it can be frustrating if you are missing one or more teeth. We have multiple treatment options to replace missing teeth, including dental bridges. We know that the right treatment for one person is not necessarily the right treatment option for everyone, so take a look at a few key points below. Then, reach out to us to make an appointment.
Reasons Why You Might Require Dental Bridges
If you are missing one or more teeth, a dental bridge could be an option for you. Some of the top reasons why you might need a dental bridge include:
You might have been born missing one or more teeth and require a dental bridge after braces move the other teeth into place.
You may have had one or more teeth knocked out in a traumatic accident.
You might suffer from oral decay that has required tooth extraction.
A dental bridge can help you address these issues and more.
The Pros and Cons of Dental Bridges
Dental bridges can effectively replace missing teeth, but there are several benefits and drawbacks to keep in mind. Some of the top benefits include:
You do not require surgery to place a dental bridge. Bridges are relatively quick, and you don't need to worry about anyone cutting into the gum tissue.
Dental bridges are typically more affordable than implants, so if you are on a tight budget, this could be a way to fix your smile while staying under budget.
A dental bridge is more secure than dentures. If you don't want to worry about dentures falling out, dental bridges could be an option.
Dental bridges feel more realistic than dentures, making it easier for you to speak, eat, and smile.
On the other hand, there are a few drawbacks if you decide to go with dental bridges. They include:
If you go with a dental bridge, the dentist will need to remove some enamel from neighboring teeth to place it.
A dental bridge will not address bone loss because it does not stimulate the jaw at all.
A dental bridge is not nearly as durable as an implant. It will not last for decades, and you may need to change your diet to prevent the bridge from breaking.
If you need help figuring out the best treatment option for your needs, we are available to assist you.
Complete Your Smile With Dental Bridges in Blacklick, OH
Ultimately, we can replace one or more missing teeth in multiple ways. It is important for us to work with you personally to find the right treatment option for your needs. If you would like to learn more about the benefits of dental bridges, contact us today to make an appointment at (614) 755-2275.