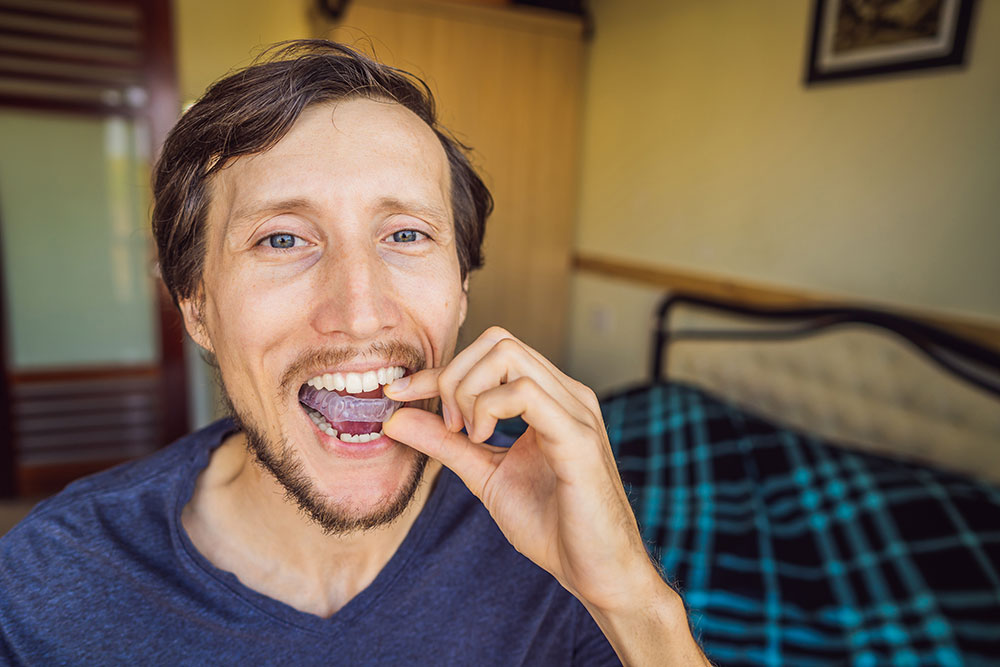 At Eastpoint Dental, our top priority is helping you take care of your smile. If you have concerns about tooth grinding or sleep apnea, there is a chance that you could benefit from nightguards.
We can use this simple treatment tool to help you address various issues related to your oral health. We can use nightguards to address obstructive sleep apnea and bruxism. To learn more about how a nightguard works, reach out to us to make an appointment.
How a Nightguard Works
If you have ever had a retainer, a nightguard is very similar. There are multiple types of nightguards — some are made from a hard material, while others are softer, but the vast majority are made from plastic.
The entire purpose of a nightguard is to prevent you from unnecessarily impacting the tops of your teeth. For example, you may pop in a nightguard when you go to bed to prevent yourself from grinding your teeth.
We understand that every patient has a slightly different set of needs, which is why we will always mold nightguards to meet the needs of our patients.
Common Reasons for a Nightguard
There are several reasons why we may recommend a nightguard for our patients. One of the most common is that you are grinding your teeth at night, a condition called bruxism. Grinding can wear down your enamel. We construct a nightguard for your mouth to alleviate the pressure on your teeth and prevent enamel damage.
You may suffer from obstructive sleep apnea if you wake up with chronic headaches. We might be able to use a nightguard to widen your airway at night, preventing you from gasping for air when you sleep.
There are also situations where we can use a nightguard to help people who suffer from temporomandibular joint disorder, usually shortened to TMJ. This disorder can unnecessarily stress your scalp muscles while making it difficult for you to chew. We can use a nightguard to help you correct the alignment of your jaw muscles, alleviating this issue.
Customizing Your Nightguard
There are several factors you should consider if you are looking for a nightguard. First, you need to decide whether you are going with an upper or lower nightguard. In general, an upper nightguard is more comfortable because some people gag with a lower nightguard.
Then, we will work with you to make sure the nightguard addresses your specific dental concern. Different sizes and shapes are available, and they all have different purposes. If you want to ensure that your nightguard works as well as possible, a dentist from our team can help you.
Nightguards From Eastpoint Dental in Blacklick, OH
At Eastpoint Dental, we want to address all of your oral health concerns, which is why we might recommend a nightguard. We will customize the nightguard to meet your needs, and we can help you improve your overall health. Contact us today to make an appointment at (614) 755-2275.