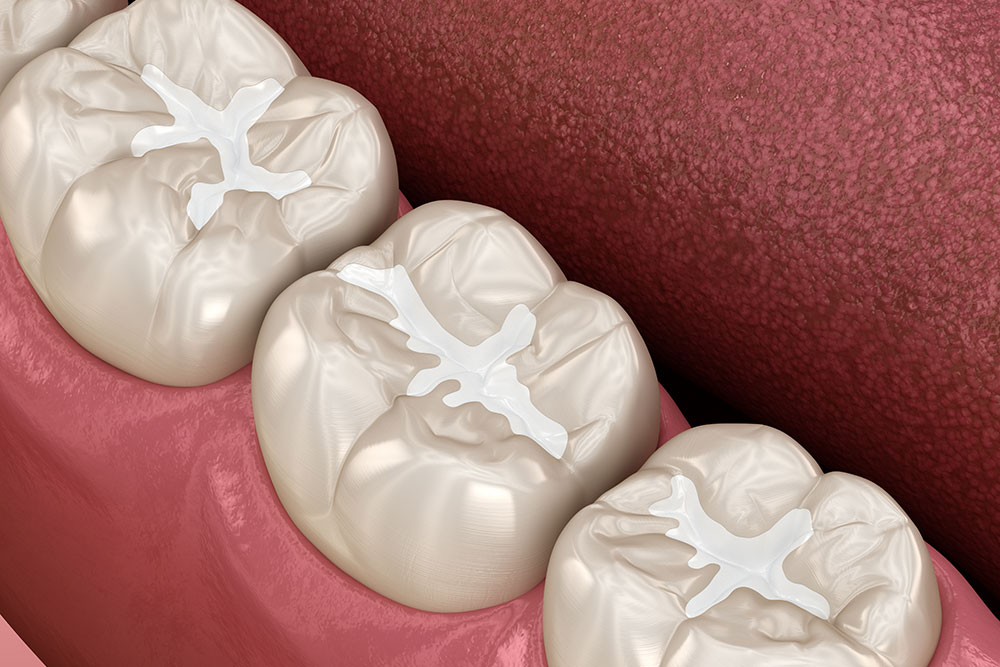 Eastpoint Dental is proud to take care of patients of all ages. This includes children. We believe it is critically important to protect your child's teeth, particularly when the adult molars are coming in. We can use sealants to help them have the best oral health outcome.
Learn more about the basics of sealants below, and contact us today to schedule an appointment for this routine visit.
An Overview of Sealants
Sealants are the most effective treatment we have to prevent decay from forming in adult teeth. As your child's adult molars erupt, we will "seal" the chewing surfaces and "close" all grooves and pits to prevent plaque from building up. These areas are hard, if not impossible to clean on your own. This is a quick, pain-free appointment that is no harder than getting your teeth cleaned.
How Does the Process Work?
Several steps are involved when you or your child come to get sealants placed. First, we will clean the tooth thoroughly. We might also place a gel on the chewing surface of the tooth for a few seconds. This gel is important for ensuring the sealant has a firm point of contact.
After that, we will rinse and dry the tooth. We will apply the sealant material to the surface of the tooth and make sure it sticks thoroughly. We may also use a light to cure the sealant once it is in place.
If multiple teeth need this procedure, we will repeat the process until all of the teeth are sealed.
What Are the Benefits of Dental Sealants?
The main benefit of sealants is that they can help you protect against the risk of cavities. Even if you have the best possible brushing and flossing techniques, it is still possible for you to get cavities. If you would like an additional layer of protection, sealants could be right for you.
Furthermore, we can apply sealants to the grooves of your teeth where food particles like to hide. Because of the shape of your teeth, there are some areas that are very difficult to reach with your toothbrush or dental floss. We can use sealants to protect these areas.
Finally, we can also use dental sealants to help you save time and money. By reducing the chances of developing cavities, you don't have to come to the office as often. Count on dental sealants to help you protect the oral health of your family.
Dental Sealants With Eastpoint Dental in Blacklick
It is important for you to take care of your child's teeth, and we have a wide variety of treatment options that can be helpful. We will do everything possible to keep your child comfortable during the visit. As those adult molars begin to come in, it is important to protect them from harm; that is where sealants can be helpful.
We encourage you to bring your child for a visit once the adult molars begin to come in. We will keep you updated every step of the way. If you would like to learn more about how sealants can benefit you or your child, contact us today to make an appointment at (614) 755-2275.