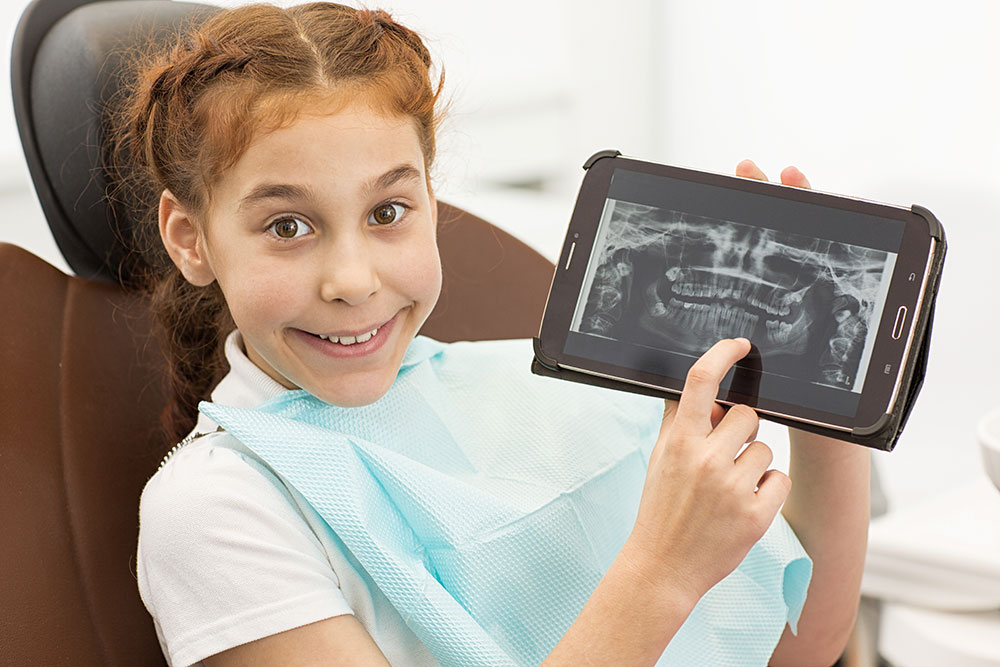 At Eastpoint Dental, we are incredibly conscious of our impact on the environment. That is why we have taken steps to become a paper-free, 100 percent digital office. That means digital X-rays as well.
From time to time, we recommend X-rays because they allow us to take a look at what is happening underneath the surface. We want to look at your roots, gum, and tooth alignment to ensure we take good care of your smile. Learn more about our digital X-rays below, and contact us to make an appointment.
The Benefits of Digital X-Rays
We are a completely digital, paper-free office. This includes using digital X-rays which have extremely low radiation exposure compared to traditional X-rays. We have invested in a system that includes paper-thin sensors that are very comfortable in your mouth, compared to other digital sensors that are very large and hard to tolerate for most patients.
The type and number of X-rays we take are tailored to your individual needs or problems. There are several reasons why we might recommend X-rays during your visit.
Why You Might Need X-Rays
Some of the most common reasons why you might need X-rays include:
For children who are still growing and developing, we may recommend X-rays to check positions of the teeth. We need to make sure they are coming in straight.
If we believe there might be a problem with your roots, X-rays can help us figure out what is happening. We can identify a variety of issues, and we can use the information from the X-ray to develop a treatment plan.
If you are concerned that your wisdom teeth might be coming in, we can use an X-ray to confirm this and let you know when and how you can get them removed.
If we are concerned that something might be wrong with your jaw, we can use an X-ray to determine the problem. Then, we can use the information from the X-ray to develop a treatment plan.
It is not unusual for us to recommend that patients receive digital X-rays annually. Remember that the radiation exposure is incredibly low, and we have steps to keep you safe. If you have questions or concerns about your X-rays, reach out to us for help. We are always available to assist you.
Complete Dental Care in Blacklick, OH
You need to take care of your teeth, and digital X-rays can play an important role in your oral health. Eastpoint Dental invests in the latest technology because we believe it allows us to take care of your dental needs the best. If you have questions, contact us today at (614) 755-2275.