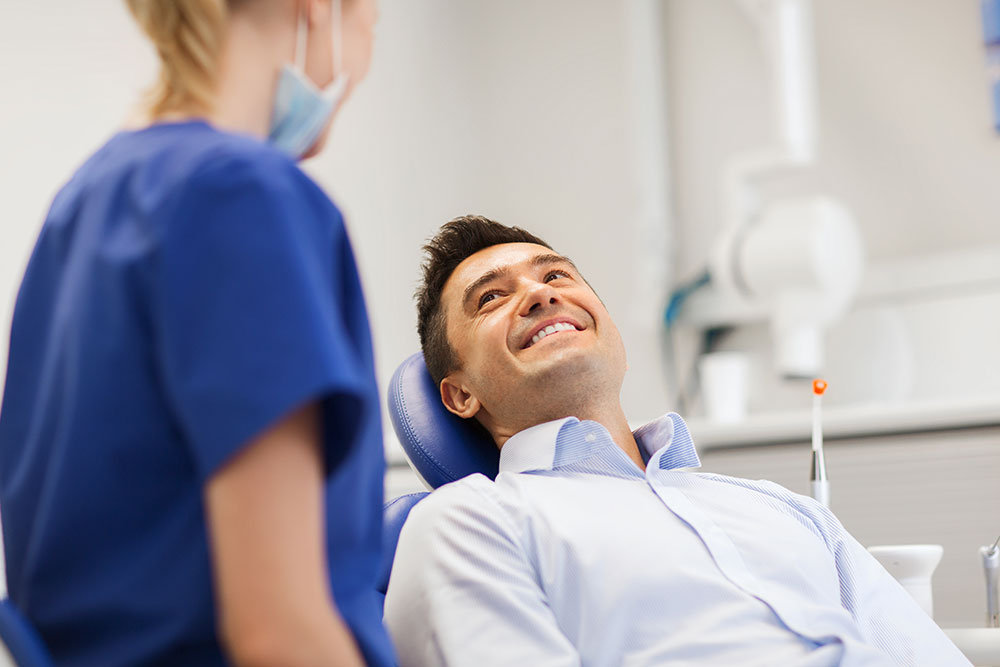 When people think about taking a visit to the dentist, they usually imagine a thorough cleaning, inspections for cavities, and possible fillings. While the Eastpoint Dental team can certainly do that, our goal is to provide you with comprehensive oral health care.
We offer oral cancer screening as part of our routine preventative exams. Take a look at the importance of oral cancer screening below, and reach out to us with any questions or concerns.
Key Stats About Oral Cancer
Oral cancer is curable in 80-90% of cases if caught early. While tobacco and alcohol are the primary risk factors we look for, 27% of oral cancer cases arise in patients with no identifiable risk factors.
Screening for oral cancer only takes five minutes and could save your life! That is why we encourage regular oral cancer screenings for all of our patients. If you have questions about the screening process, please reach out to us. We are always available to assist you.
How Our Screening Works
All new patients, and any current patients who are at higher risk for developing oral cancer, will receive a comprehensive screening during your appointment. We will review your medical history and use the ViziLite System to evaluate your mouth.
ViziLite allows us to screen and identify any changes at the earliest possible stage. This system incorporates special light technology to highlight tissue changes that may be occurring on the surface and, more importantly, subsurface. Fluorescent dye, when illuminated, shows us tissue changes that are normally invisible to the naked eye. We will go through the results with you, letting you know if we spot something unusual.
The Signs and Symptoms of Oral Cancer
Just like other types of cancer, oral cancer can present in a wide variety of ways depending on the type of cancer, the age of the patient, and its location. Some of the most common signs and symptoms of oral cancer include:
There may be a lump or bump in the mouth that will not go away with routine cleaning.
Individuals with oral cancer often suffer from night sweats and weight loss.
There might be bleeding in the mouth even with mild brushing and flossing.
There could be a lump in the mouth that gets larger over time.
Sometimes, oral cancer does not produce any symptoms at all. That is why our screening process is so important. Rely on us to help you protect your oral health and overall wellbeing.
Oral Cancer Screening in Blacklick, OH
It is incredibly important for you to receive regular oral cancer screenings. At Eastpoint Dental, it would be our pleasure to help you. If you have any questions or concerns, contact us today! You can make an appointment by calling (614) 755-2275.