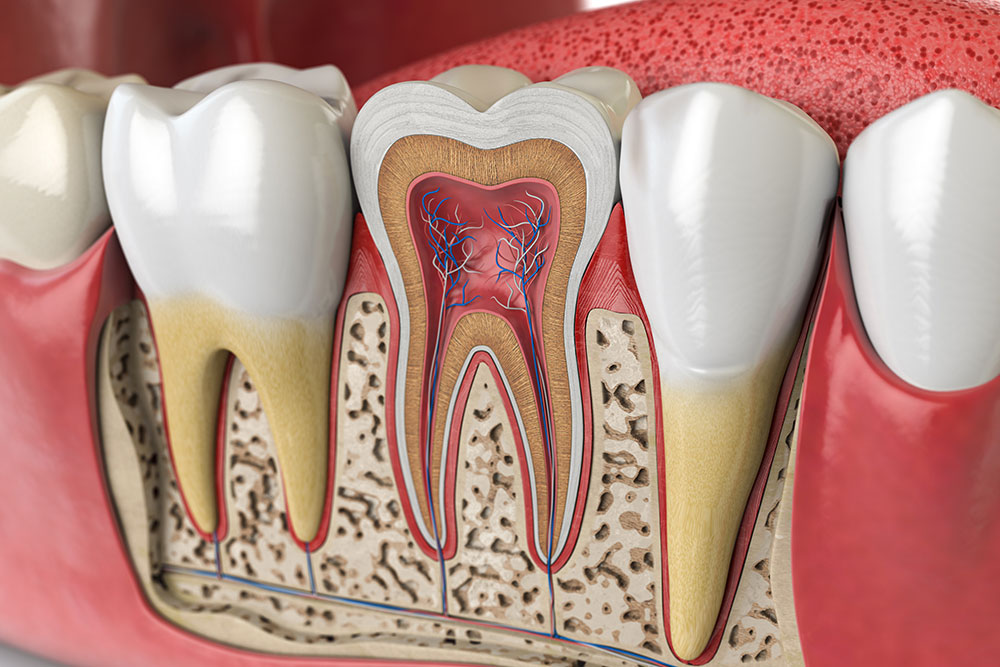 At Eastpoint Dental, our top priority is to help you take care of your native teeth; however, we understand that there are some situations where the degree of decay could be particularly severe. If that is the case, we may need to perform a root canal to save the remaining tooth structure.
We understand that many patients are nervous about root canals, but we have some of the top dentists, best products, and state-of-the-art techniques to keep you safe and comfortable while delivering the dental care you deserve. Learn more about root canals below, and reach out to us to make an appointment.
The Signs You Need a Root Canal
At times, a tooth fractures or decay progresses to the point where the pulp (nerve) is damaged. In time, bacteria will enter the pulp, and if left untreated, it can result in pain, abscess, and the eventual loss of the tooth. We customize our treatment options to meet the needs of our patients. Some of the signs that could indicate that you could require a root canal include:
Your gums are exquisitely tender
There are certain areas on your gum tissue that are a bit discolored
You have pain directly underneath the jaw
There is a tooth abscess that has developed in your mouth
You experience a tremendous amount of sensitivity to hot and cold liquids
You have a toothache that simply will not go away
If you have any of these symptoms, you could require a root canal. When we examine your mouth, we will consider all treatment options before recommending a root canal. We will work with you to select the best treatment option for your needs.
How a Root Canal Works
A root canal cleans the infected pulp and saves the tooth. Our dentists utilize the rotary endodontic technique to perform root canals in the office using quiet handpieces. This, in conjunction with digital X-rays, has turned what was once a long procedure spread over multiple appointments into a quick and predictable visit — usually completed in one sitting.
Once completed, the tooth is restored to replace what was lost to decay or fracture, usually with a crown.
At Eastpoint Dental, we have found that when the proper steps are taken and the tooth is restored, root canal therapy has a high success rate with minimal to no discomfort.
The Recovery Process
After the procedure, we want to ensure that the tooth does not become infected again. We will give you a strict hygiene regimen to follow during recovery. You need to brush and floss your teeth at least twice a day. We will also recommend using a fluoride toothpaste.
Avoid biting down on hard foods. You will need to visit us for regular cleaning, and we will look at the root canal site to ensure it is healing appropriately. Finally, If you experience any discomfort, you should reach out to us to schedule an appointment.
Compassionate Oral Health Care in Blacklick, OH
If you have concerns about your oral health, we are here to answer them. We believe a root canal might be necessary for some situations, and we will do everything we can to keep you comfortable during the procedure. Learn more about a root canal by calling us today at (614) 755-2275. Then, make an appointment with our team.